No income, memberships, or age requirements!
Iowa, Nebraska, South Dakota, Illinois & Missouri
In the past I've tried to share with you ways that you can save on your grocery bill and I recently came across Share which provides Good Food at Excellent Prices. They are a Food Buying Group that finds great deals on food, packages them in bundles (or boxes) and sells them to you at unbelievable rates. My friend Gail and I are planning on checking out their November offerings and I'll be sure to come back and show you what we ordered with pictures.
They have a couple of AWESOME deals in their November offerings! Their Best Value Package includes all of the following for $25 giving you a savings of up to 50%!
1.5 lb Chicken Nuggets

1 lb. 85/15 Ground Beef

6.4 oz. Fully Cooked Pork Sausage Patties made by Jimmy Dean

1 lb. Chicken Breast Fillets

.75 lb. Smoked Cocktail Franks

8 in. Pre-Baked Pumpkin Pie

Seasonal Produce Assortment (so fresh you might think we picked them ourselves)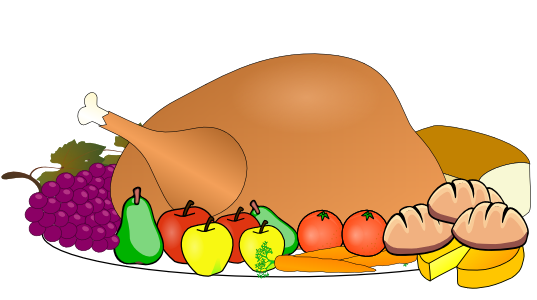 Personally I think the Thanksgiving Dinner Package sounds like the best deal. For $30 which includes a 10-12# Turkey (!!!) you receive ALL the fixings for an awesome meal for 6!
10-12 lb Turkey

Stuffing Mix

Green Beans

Potatoes & Gravy

Baking Mix

Cranberry Sauce

Pumpkin Pie

Sweet Potatoes

Celery, Carrots, Apples, Oranges
Find your local

Pick Up location

online at ShareIowa.com - mostly you'll find pickups are on Saturday with the exception of a few Iowa cities. If you can't find a location in your town or community you can start one up.
I have been told by people who participated in similar programs that the boxes contain LOTS of food - so expect to utilize your freezer. The emptier the better since you receive lots of meat.

Go in with a friend like I'm doing. We are getting one of each of the above boxes and splitting them. We are going to cook up the turkey and we'll have 4-5 #'s of meat between us. That will go a long way for sandwiches, soups, munching, etc....

You can pay by cash, check, EBT (food stamps) or PayPal.

Over 130 sponsored sites across Iowa, Nebraska, South Dakota, Illinois, Missouri and Kansas. Click on the "pick up locations" tab to find a host site near you or call 1-800-344-1107 for details.
Disclaimer - I was not provided any kind of item or money to post this announcement. I shared it because I think it's an awesome deal for families who want or need to save money.