Fall is my favorite time of year. It's getting cooler, I'm not sweating like a pig and I can start cooking and crafting to my hearts content.
You can find a great list of Fall Produce Recipes on the Once A Month Cooking website. Don't these look delicious?
Click here
for a list of recipes you can use to feed your families healthy all fall & winter long! You can use Once A Month Cooking's website & Menu Planner to make planning your menus much easier. And if you use their Pro Members Plan you can actually create custom menus and use recipes you know your family will enjoy. =D
Apples: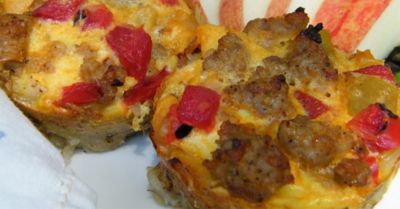 Gluten Free Dairy Free Apple Sausage Quiche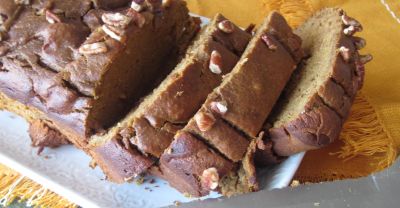 Paleo Pumpkin Bread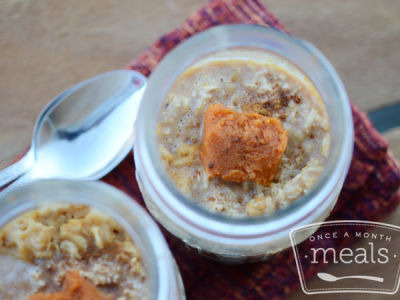 Gluten Free Dairy Free Pumpkin Overnight Oats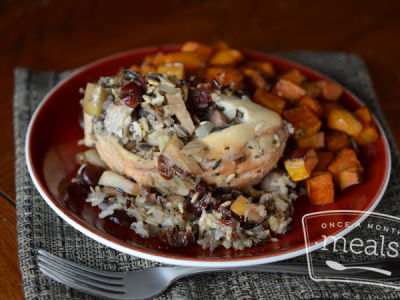 Wild Rice Stuffed Chicken Breast (GF, DF)
And finally....
A recipe from me:
This recipe is based on one of my aunt's recipes for Apple Goodie. I tweaked it so it wasn't so sweet and basically took out about 1/2 the sugar. Feel free to do your own tweaking if you'd like.
=D Happy September!
Apple Crisp: (preheat oven to 350)
3 cups apples, sliced 1 Tb Flour
1/4 cup brown sugar 1 tsp cinnamon (to taste)
1/4 cup honey
Combine and pour into a 9x9" pan.
Note: You can skip the brown sugar and do a 1/2 cup honey instead.
Topping:
3/4 cup oatmeal
3/4 cup flour
1/2 cup brow sugar
1/4 tsp baking powder
1/2 cup melted butter
Bake 30-40 minutes at 350 in a 9x9" pan. I like to add Carmel drizzled over the top but you could also add vanilla ice cream or whip cream if you prefer. YUM!