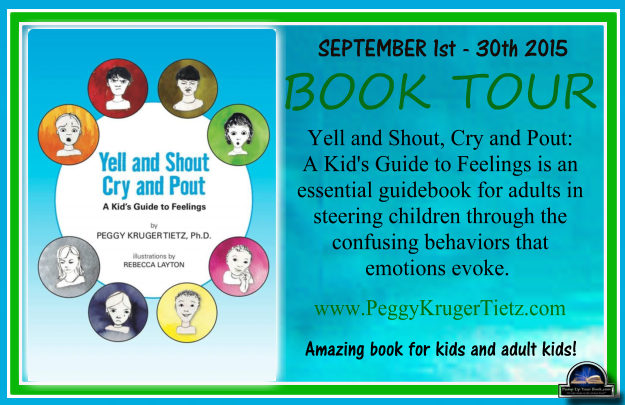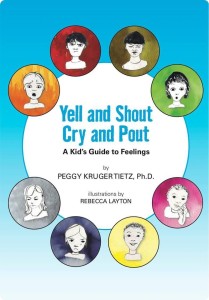 Yell and Shout Cry and Pout
A Kid's Guide to Feelings
by Peggy Krugertietz, Ph.D
ISBN: 9781480027862
$ 12.49 (paperback)
$ 0.00 (kindle unlimited)
About the book:
Yell and Shout, Cry and Pout: A Kid's Guide to Feelings is an essential guidebook for adults in steering children through the confusing behaviors that emotions evoke. When you understand the purpose of emotions, behavior becomes understandable. Each of the 8 emotions is clearly defined through vignettes and illustrations, keeping both adult and child captivated, thus creating an opportune time for discussion. By recognizing that all humans experience these emotions throughout their lives, the book provides a true sense of comfort. Emotions are not to be shunned, but rather embraced and explained to provide a positive development environment for all children.
My thoughts:
This is a very interesting book covering 8 emotions that all kids feel at one time or another. I've been reading it with my daycare kiddos and it caught their attention & they actually discussed the emotion we were reading about as we read. It was really interesting that they connected to it so fast!
Working in a daycare atmosphere on a daily basis opens up the possibility that I will be working with kids of all types. They have issues with ADHD, SPD, Autism as well as issues we ALL have such as Short Fuses (Anger), Frustration, Fear, Shame, Sadness, Happiness, Love, Disgust & Surprise. Emotions are a tough thing to talk about and even tougher to teach kids how to handle them wisely whether it's their problem or one of their peers.
Yell and Shout, Cry and Pout covers each emotion in a 4 page section - you can use them during a quiet time to open discussion such as "what makes me angry" and "what can I do to calm down if I'm feeling _____?" Each emotion opens with a quick little story that helps to visualize a feeling that your child might be feeling. Page 3 covers what that emotion looks like and page 4 explains WHY we feel that way "What made you angry?".
I was really surprised how my kiddos connected with this book. The hand drawn pictures didn't really draw me in but they were detailed enough to help the kids visualize the subject. The verbiage is simple and direct enough for the kids to understand and I loved how each emotion is covered in a short and simple way. It's not drawn out and fits the moment when you need it. I read these to kids during transition moments when everyone was calm and I did not stop the kids from discussing it as I read. I think it made more of a teachable moment instead of a long drawn out discussion.
You can purchase this book on Amazon right now. The Kindle Unlimited version is FREE right now and the paperback which would be ideal for teachers to use in the classroom is $12.49. You can learn more about the book @ http://peggykrugertietz.com/ or on Facebook, Twitter or on her BLOG.
Meet the author: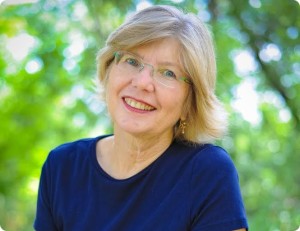 Dr. Peggy Kruger Tietz is a licensed psychologist and maintains a private practice in Austin, Texas. She sees a wide range of children with normal developmental problems as well as children who have experienced trauma. Her Ph.D is in developmental psychology from Bryn Mawr College. Before entering private practice Dr. Tietz treated children in multiple settings, such as family service agencies and foster care. Dr. Tietz, trained at the Family Institute of Philadelphia, and then taught there. She specializes in seeing children individually, as well as with their families. She has advanced training in Play Therapy as well as being a certified practitioner of EMDR (eye movement desensitization and reprocessing, for children and adults). She has conducted workshops on parenting, sibling relationships and emotional literacy.
Disclaimer" I received this book in exchange for my honest review through the Pump Up Your Book program. Regardless I only recommend products or services I have personally read or used & think my readers will enjoy.