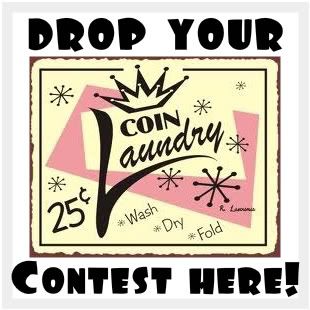 My friend Susan and I went to see The Help on Saturday and WOW! what a movie! I thought I'd give you a review and maybe you'll want to check it out too. =D
It's really hard to describe this movie. It's powerfully written, very well acted and the message it has to share is timeless. The whole concept behind the movie which is set in the early 1960's and during the era of Martin Luther King, JFK, the KKK and Civil Rights really opened my eyes.
The story revolves around 4 women basically. Abilene and Minnie are African American women working as maids, raising white people's babies and cleaning. Eugenia "Skeeter" Phelan is a college graduate and new employee at the town newspaper who wants to make it big in journalism and when she returns home she discovers that Constantine, the African American lady who basically raised her has been fired and has moved away from home. "Skeeter" decides to begin interviewing Abilene and eventually Minnie and writing out the stories they have to share of their experiences in Jackson, Mississippi.
Hilly Holbrook, Skeeter & Minnie's nemesis, has drafted up a "Home Help Sanitation Initiative" which is a proposed bill to provide for separate bathrooms for black help. She claims that she was told that it's not safe for white people to use the same bathroom as the maids (or home workers) as they carry different diseases as white people. She then stirs up all the ladies of the bridge group that Skeeter belongs to and one of Skeeter's friends, who is also Hilly's friend & Abilene's employer, gives her a copy of Hilly's iniative to put in the paper.
This movie is very moving - laughter filled the auditorium one moment and tears the next. During the movie there are scenes of segregation where colored people enter one side of the theater, and another of Abilene and another man (the preacher I think) being removed from the bus they were riding on because of a black man who was shot. The driver took two white people home and Abilene and the man had to run home and pray they weren't attacked (I found that amazing). There is a car and a mini riot going on in the same scene. There is another scene where Abilene uses "her" bathroom outside the house and the little girl she takes care of comes and gives her a hug and tells her "you're my real mama" (that got a lot of aw's in the theater).
I don't really remember much of this time period from when I was little. I was born in 1968 and my life revolved around the babysitter, dad and church so I wasn't really exposed to it. And growing up in Nebraska maybe the opportunity to see it wasn't as noticeable.
I strongly recommend this movie to anyone over 10. It's an eye opener to kids, provides a good opportunity for families, classrooms and teachers to discuss civil rights and the proper way to treat others. I personally believe that Viola Davis (Abilene) should win an award. She is outstanding in this film. Other actresses are: Emma Stone (Skeeter) and Octavia Spencer (Minnie) who both give outstanding performances too.