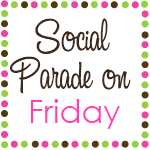 I got home tonight and there was a box inside my screen door. I wasn't sure what to expect, thought maybe it was my Walk-Eat-Lose program for WalkAtHome.com but no.....
It was 4 more cookbooks. We are going to be eating so good during the Health Challenge Event next month. I have 6 weeks to do reviews on 5 - yes, that's 5! cookbooks! And some of them I get to do giveaways on. Here they are:
Do any of you have any of these cookbooks?
Which would you like me to start with?
(Actually the Crabby Cook book looks hilarious! I wasn't expecting that one or
the Gluten Free book - so those were a nice bonus. LOL)