This is a sponsored post that contains affiliate links.
As a person with a Chronic Illness who has read the articles and spoken with many people who have suggested a better quality diet (namely a whole food, organic, gluten free diet) I have wanted to switch to a better diet but my budget just doesn't allow that. Recently I became aware of a new company that is similar to Costco or Sam's Club but the savings are much better in more ways than one.
Thrive Market is a newer online company that has dedicated it's business to making a Healthy Diet affordable and easy to access for anyone. I can shop over 4000 health & wellness products from the top 400 natural brands on the market & I don't have to buy it in bulk. Products are always 25-50% below traditional retail prices, shipping is very reasonable (usually a $49 order is around $5 for shipping).
Like Costco & Sam's Club - Thrive Market is membership based but the First Month is FREE so I was able to try them out. The yearly fee is $60 - but that is offset with a savings for each friend that signs up as I will receive $25 in Thrive Cash and my friend will receive 25% off - to me that MORE than offsets the $60 yearly fee. What do you think? You could receive these same benefits as well.
Thrive Market offers a GREAT selection of organic, non-GMO, vegan, raw, paleo, gluten free, Baby/Kids (diapers, toys, bedding & clothing as well as organic healthy food, Green Home Goods like toilet paper, cleaning supplies & body care. I can also find cat food & supplies for Lily the Cat and lots more.
Lastly, one of the things that caught my attention is that Thrive Market donates one FREE membership to a family in need. Their goal is to make healthy food accessible for everyone. How many other companies have that in mind?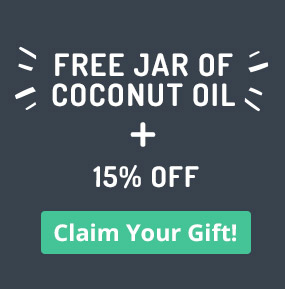 Interested?
Thrive Market has an awesome offer for you:
FREE 15oz Nutiva Organic Coconut Oil
FREE 1 Month Trial to Thrive Market
ALL for only 1.95 Shipping!
All orders over $49 - Shipping is FREE!
(available while supplies last)
Disclaimer: I received compensation in exchange for writing this post. Although this post is sponsored, I only recommend products or services I have personally read or used & think my readers may find helpful.Thank you for reading GivingNSharing.